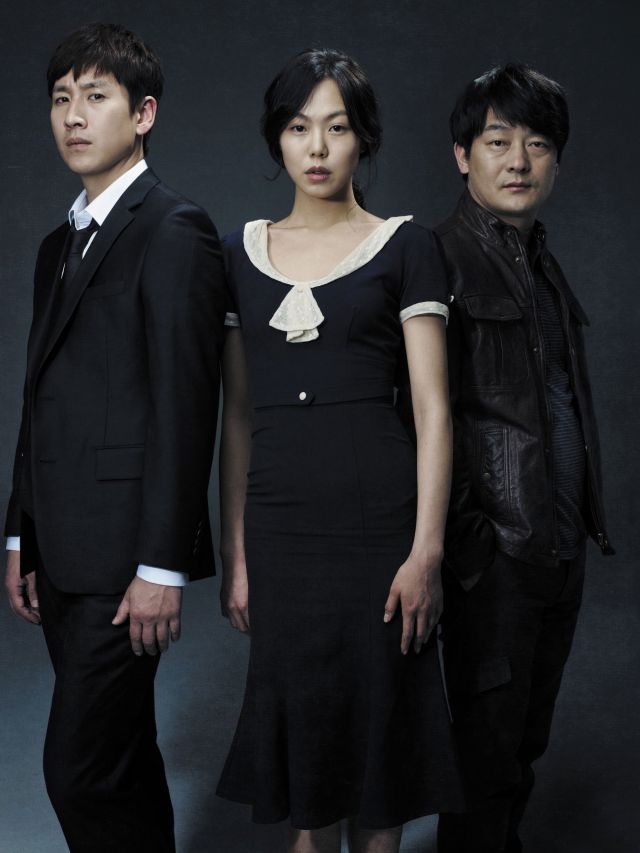 Sometimes you just shouldn't believe the hype.  I was hesitant to go see the psychological thriller HELPLESS (화차) because the ratings I had seen thus far were low.  I guess that's what I get for looking at American websites.  As much as I hate to say it, a lot of Americans are likely to give a lower rating to a film simply because they don't understand the language being spoken.  Needless to say, I'm happy that in the end I took the risk.  Honestly, psych-thrillers aren't really my cup of tea but good acting is and I expect nothing less from lead actors Lee Seon Gyun and Jo Seong Ha. I was also pleasantly blown away by lead actress Kim Min Hee.  Director and writer Byeon Yeong Joo also did his job and managed to take an extremely complicated plot and successfully bring it to the big screen.
This is usually the part where I summarize the plot into what I feel is a lovely little bubble.  I'm having a hard time with this one because the plot is so complex that I'm afraid I won't get it across properly.  I can tell you that Lee Seon Gyun plays Jang Moon Ho, a successful veterinarian who is happily engaged to Kang Seon Yeong (Kim Min Hee).  While on their way to visit his parents to break news of their engagement Seon Yeong inexplicably disappears.  Her distraught fiance goes to his old friend, former detective Kim Jong Geun (Jo Seong Ha) to help him find her and their search unravels a past that they never could have imagined.  Anything past that I'll leave for you to discover on your own.
I can usually predict a plot.  At least part of it.  Somehow HELPLESS was able to fool me.  Of course, throughout the movie I guessed and I thought I got it right but, oh, was I wrong.  This movie is based on the best selling book KASHA by Japanese author Miyuki Miyabe and I have to say that woman has quite the imagination. Obviously the most complex character in the story is that of actress Kim Min Hee.  To do this role well you have to have some serious acting chops and I believe I already mentioned that she blew me away. Going into the film you know that she's the "bad guy" so you kind of expect to hate her but as the movie goes on you just can't.  And the kicker is that in the end you still want to hate her but you still can't!  Talk about playing on emotions.  Especially when you see the turmoil she puts her fiance through.  It's like watching a man slowly go crazy and being along for the ride.  After watching a few duds lately I have to say this movie was a wonderful comeback for me. It's nearly out of theaters but I recommend catching it before it's gone for good.
No related posts.
Related posts brought to you by Yet Another Related Posts Plugin.